Cleaning an office chair is something you should be doing regularly to keep your leather or mesh fabric looking new for longer. If you need to clean your office chairs regularly, then make sure to clean them at least once a month. There are different ways of cleaning an office chair depending on the type of condition it is in.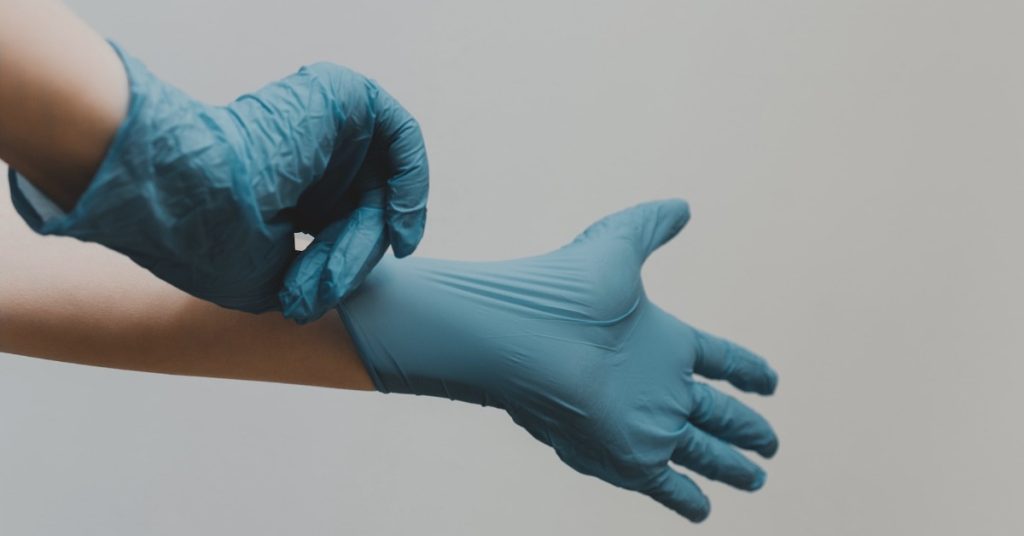 Upholstered Office Chairs
Fabric upholstered chairs are very common nowadays. The reason is that they keep you in the best comfort position while staying within the budget. However, the downside of fabric is that it attracts dirt very fast. Even slight dust is easily visible on its surface. Stains from coffee spills or sauce dip are extra effort.
So, the first step to cleaning an upholstered office chair is to use a vacuum cleaner. We assume you are not trying to clean coffee spills but routine dirt. The vacuum will clean a lot of easy dirt from your office chair. As a result, you had to make little effort to clean it.
The best way to clean your office chair is to use any cleaning foam. First, make sure that it is safe for the material. Then, cover the whole fabric with the foam and keep it as long as the product instructions instruct you.
After a specific time, you must use a brush to scrub all the dirt from your office chair. It will also clean coffee stains and other types of hard stains. When you are free from scrubbing, keep the chair in the same position to let it dry. The ideal time is more than 10 minutes if you are in a closed room.
Once the chair is dry, then you must vacuum it again. This action will clean all the dirt the cleaning foam brought up. It will take just 20-30 mins of your weekly routine to clean your office chair. We will recommend it every Monday.
Leather Office Chairs
The common type of executive chair is every person's favourite. These leather chairs are comfortable and relaxing even for the longest sitting shifts. However, even slight dirt on them seems clear. So, it would help if you were careful about the cleaning.
Before you start cleaning them, make sure to read the manual. These expensive items have safety steps to ensure you don't damage your chair. However, in most cases, we recommend a vacuum cleaner for your office leather chair. Keep a mild suction and use a soft bristle. These steps will make sure that you don't damage your chair.
Leather chairs pile up dirt faster than other materials. However, simple wiping with a clean cloth will be enough to clean them. Daily simple cleaning and a weekly cleaning shift with soap water will be the best.
Leather Wipes are also a good way to clean your office chair. However, it would help if you remained careful. When applying soap, make sure you don't overuse it. Once you clean the chair, leave it under the fan to allow the leather to dry. A wet chair will develop other issues, so we strongly recommend you not use it unless it dries completely.
Some people also use leather-specific products on their chairs. We will advise you about using any method but with specific care. When applying a new method, you must read its safety instructions.
Mesh Office Chairs
Mesh chairs are getting popular with time because they offer greater benefits and their modern designs. However, some people avoid them because cleaning them seems a difficult task. So, we will learn about how to clean them.
These chairs give you better airflow than upholstered or leather, so you don't sweat. It would help if you started cleaning with a small vacuum cleaner. Dish soap and cleaning rag will manage the rest of the job.
You can rub a mesh chair with more force because it has strong materials. However, it would help if you used cotton swabs to reach the inner curves of your chair. Once you finish cleaning your chair, use a dry cloth to clean it. Then let it dry before you start using it again.
Other Parts of your Chair
Cleaning the fabric is a crucial part of your office chairs. Now, you must clean plastic and metals. Although you can use a damp cloth or an all-purpose cleaner, you must flip your chair to clean it properly.
We will recommend cleaning the chair completely once a month. It also includes removing the wheels and cleaning them of hairs. The bolts and screws of your office chair also need cleaning once a month.
Frequently Asked Questions (FAQ)
How do you clean a used office chair?
When you are using a used, old chair, make sure you clean it with care. Use the respective material method as we explained in this article. However, rub it gently so the chair doesn't damage.
How do you clean an office chair mesh?
Cleaning a mesh office chair is the simplest task. They are strong and can withstand strong rubs. Use soapy water and a cotton swab to clean all the parts of your office mesh chair.
How do you clean fabric chairs?
Applying soap on fabric chairs is risky because they don't dry easily. So, it would help if you used a cloth damp from spirit. Then, once you clean it, use a dry towel to dry your chair completely.
Is it safe to vacuum clean office chairs?
Except for mesh, you should be very careful when vacuuming your office chair. We will strictly recommend using it on mild suction and soft bristle.